Welcome
OFFICE OF THE VICE-CHANCELLOR
ABOUT ACADEMIC PLANNING, RESEARCH AND CONTROL UNIT
---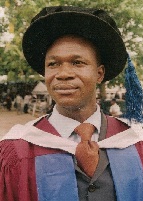 The Academic Planning, Research and Control Unit of the University of Port Harcourt is currently headed by a Director, Dr. AlubaBari Desmond Nbete, who is assisted by dedicated professionals, technical experts and other supportive staff. With the special support of the Vice-Chancellor, the unit has evolved as a vibrant unit with key strategic responsibilities, which are ultimately geared towards the attainment of its statutory goal in line with the vision, mission and philosophy of the university. The statutory goal of the Academic Planning, Research and Control Unit is to coordinate academic activities and programmes in the University in accordance with the Benchmark Minimum Academic Standards (BMAS) set by the National Universities Commission (NUC) and to prevent needless duplication of courses by different academic departments and teaching units. Here at the University of Port Harcourt, the unit has continued to make uniquely giant strides in the accomplishment of its goal from the time of its establishment nearly four decades ago till date. The accelerated rankings of the University of Port Harcourt as one of the leading institutions in Africa and a globally visible brand are an eloquent testimony of the achievements of the unit.
Historically, the establishment of Academic Planning, Research and Control Units in Nigerian universities dates back to the early 1980s. The Academic Planning, Research and Control Unit is an integral administrative directorate of the Office of the Vice-Chancellor. The Director is responsible to the University Senate through the Vice-Chancellor, to whom he reports directly, and is responsible for the day-to-day administration of the unit
The Academic Planning, Research and Control Unit, harmonizes the academic policies and general regulations of the university with NUC's guidelines as well as international academic standards. It coordinates the various academic programmes in the university, draws up implementation strategies for the realisation of the university's objectives. The unit also constantly reviews the content, quality and orientation of the university's academic programmes to meet both local needs and international expectations within the context of a fast-changing and increasingly globalised community. In order to realise these objectives, the Academic Planning, Research and Control Unit ensures effective and efficient teaching, learning, quality research and development, and utilization of academic resources for knowledge generation, dissemination and global competitiveness.
---
The Academic Planning Unit has collated, managed and interpreted data, and provided a wide range of management information and planning support for facilitation of informed decision-making, policy formulation and the overall strategic development of the University. The Unit is a special centre responsible for academic development of the University through its regular evaluation, planning and quality assurance functions. Specifically, functions of the Academic Planning Unit of University of Port Harcourt include:
Monitoring and guiding academic activities in accordance with the statutory vision, mission, philosophy and goals of the University.
Promotion of quality teaching, learning and research and development in the University through periodic evaluation of academic activities.
Coordination and review of the University curricula in accordance with trends in global academic best practices and NUC policies.
Regular collection, uploading and updating of students, staff and other data of the University to Nigeria Universities System Management Portal (NUSMAP) of the NUC.
Monitoring and enhancement of conformity of the University with international standards.
Online management of the University information for accelerated ranking improvement.
Determination and projection of student enrolment figures and adequate staff strength requirement to ensure best outputs.
Preparation and coordination of academic programmes in line with the Benchmark Academic Standards for successful accreditation and reaccreditation by the National Universities Commission (NUC).
Collection, computerization and dissemination of staff, students and general data required for internal planning purposes in the University.
Ensures regular staff development under the University sponsorship, often assisted with TETFund.
Preparation, implementation and review of Academic Brief of the University.
Monitoring of resources allocation and utilization of the University in line with projected enrolment and needs assessment plans of the University.
Ensuring constant provision of adequate and conducive teaching, learning and research atmosphere for staff and students.
Attendance and active participation at the Conference of Directors of Academic Planning of Nigerian Universities (CODAPNU) meetings and other NUC organized workshops on Academic Planning, online data management, curriculum development and quality assurance.
Periodic provision of data to NUC, Federal Ministry of Education, National Manpower Board, National Planning Commission, Federal Bureau of Statistics and private sector organizations.
Ensuring quality control for all academic programmes in the University.
Compiling and categorizing the teaching and research equipment needs of the various academic programmes.
Determination of manpower needs and staff development of the University.
Embarks on planning-related investigations and other research for improvement of the Institution.
Computation of excess workload for teaching and non-teaching staff.
Collection, collation and provision of requisite data for resources planning and preparation of the University's annual budget estimates and monitoring subsequent resources allocation and utilization in collaboration with the Bursary and the Budget Unit.
Preparation and monitoring of the University academic calendar in conjunction with the Academic Affairs Unit for stable academic delivery.
Collection, analysis and interpretation of data from various departments and units in the University.
Documentation, storage and upgrading of information on academic programmes.
Coordination, collection and timely provision of information on academic programmes and selected research results to the NUC for national planning purposes.
Preparation of the University Strategic Plan and ensuring compliance in collaboration with the University Advancement Centre, Quality Assurance Unit and the Physical Planning Unit.
Evaluation of academic programmes, rationalization of courses, splitting/merging of academic programmes to best meet current Information and Technological needs.
Evaluation and processing of requests for affiliation from other tertiary institutions.
Assisting the Vice Chancellor in all matters concerning Accreditation and guiding Departments, Faculties and Colleges in preparation for NUC accreditation visits.
Appraisal of all proposals for establishment of new academic programmes for submission to the University Senate and subsequently to NUC after due approval.
Seeks for and fosters cooperation with international and local institutions with similar objectives for mutual benefits.
---
The Unit for the first time created its Web Site: http://acadplan.uniport.edu.ng
Mails can now be sent easily to the Unit via its email:

This email address is being protected from spambots. You need JavaScript enabled to view it.

Constant network for internet accessibility in the Academic Planning Unit has also been guaranteed within the period.
The National Universities Commission portal, Nigeria Universities Management Portal (NUSMAP) has since been satisfactorily populated with data on students, staff and other information of University of Port Harcourt. The NUSMAP, https://nusmap.nucdb.edu.ng/index.aspx, is regularly updated accordingly.
Bachellor of Agriculture and Bachellor of Forestry and Wildlife are new undergraduate academic programmes that the Unit has fully established in the University with their successful Resource Verification and Accreditation.
The Unit has made the University of Port Harcourt main domain, www.uniport.edu.ng much more active by populating it with additional information that attracts incredible traffic.
Significant gains were made in webometric rankings of the University as objectively ranked by the Ranking Web of Universities. The University's rank in the world improved from 7326 position in 2013 to 6361 in 2014 and to 4590 position in February 2015 as tabulated.
| | | | | |
| --- | --- | --- | --- | --- |
| Area of comparison | 2012 | 2013 | 2014 | 2015 |
| Nigeria | | 16 | 15 | 12 |
| Africa | | 125 | 127 | 93 |
| World | | 7326 | 6361 | 4590 |
University of Port Harcourt is now ranked among the topmost ten universities in Nigeria and among the topmost 100 universities in Africa by the 4 International Colleges and Universities as can respectively be seen via the links:
http://www.4icu.org/topAfrica/
In accreditation and/or reaccreditation of undergraduate academic programmes, the University got the following relatively impressive results. All the academic programmes in University of Port Harcourt were successful in accreditation and admission of students into each of them is legal because every one of the programmes is run strictly in accordance with NUC Benchmark Minimum Academic Standards (BMAS) and international academic best practices.
2012 ACCREDITATION REPORTS
TOTAL PROGRAMMES ACCREDITED 6
Full Accreditation 4
Interim Accreditation 2
THE 4 PROGRAMMES WITH FULL ACCREDITATION IN 2012
1. Anatomy
2. Nursing
3. Dentistry
4. Geography & Environmental Management
THE 2 PROGRAMME WITH INTERIM ACCREDITATION IN 2012
1. Pharmacy
2014 ACCREDITATION REPORTS
TOTAL PROGRAMMES ACCREDITED 53
ALL THE 53 ACADEMIC PROGRAMMES WERE VERY SUCCESSFUL IN THE 2014 ACCREDITATION.
Accounting
Banking and finance
Forestry and wildlife management
French
Physiology [Human Physiology]
Biology Education
Chemistry Education
Computer Science Education
Economics Education
Fine Arts & design Education
Geography Education
Education Psychology [Guidance & Counselling]
Mathematics Education
Physics Education
Theatre Arts Education
Medicine and Surgery (MBBS)
Pure Chemistry
Physics
Zoology
Economics
Political Science
Sociology
Management
Marketing
Agriculture
English Language
History [and Diplomatic Studies]
Linguistics & Communication Studies
Philosophy
Religious & Cultural Studies
Theatre Arts
Adult and Non-formal Education
Education Accounting (Business Education)
English Language Education
French Education
Health Education
History [and Diplomatic Studies] Education
Human Kinetics
Political Science Education
Religious & Cultural Studies Education
Chemical Engineering
Civil Engineering
Electrical/Electronic Engineering
Mechanical Engineering
Petroleum and Gas Engineering
Fine and Applied Arts
Biochemistry
Botany [Plant Science & Biotechnology]
Computer Science
Geology
Industrial Chemistry
Mathematics/Statistics
Microbiology
Pharmaceutical Sciences is awaiting result.
KpoloviePeterJames
Kpolovie, P. J.
(Acting Director Academic Planning Unit)