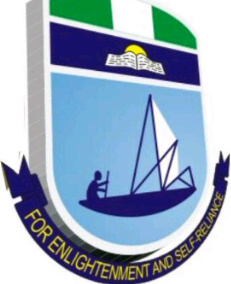 On the green low lands and swampy planes
Of the new Calabar Rivers stand
The University of Port Harcourt
A citadel of learning and excellent education
A home of academic enthusiasts,
Searching, searching for knowledge and wisdom.
Enlightenment and self-reliance, our mission,
Our hope in the future is rooted in God alone;
The vision of our father shining in the stars,
Opportunities, unlimited and equal,
Our progenies citizens of the universe
From far and near, the pride of Uniport echoes.
Refrain:
Unique, Unique, Unique Uniport
Unique, Unique, Unique Uniport
1.
A national flag above: symbolizing the national character of the institution
2.
A rising sun in yellow and an open book below the sun: symbolizing enlightenment
3.
Deep blue underneath the open book, representing the colour of the university
4.
A traditional boat with a helms man sailing on a light blue sea depicting self-reliance